From family beginnings to
global success
Foundation of the Maison PLANTIN
In 1930, in the heart of Provence, a man named Marcel founded a company bearing his family name: PLANTIN.
Since its humble beginnings, this family-owned company has established itself as the major supplier of truffles to France's greatest restaurants.
In 1986, Hervé Poron took over PLANTIN and grew its business significantly. Notably, PLANTIN began exporting its unique products to other countries.
Hervé's son Christopher Poron, who is just as passionate as his father about everything to do with truffles, is now continuing Hervé's good work, along with Nicolas Rouhier.
From the United States to Japan, from Singapore to the United Arab Emirates, from the tables of the French presidential palace to those of the greatest chefs in France and in the world, including Jean Sulpice, Sébastien Lepinoy, and Julien Royer, numerous discerning customers turn to PLANTIN for their truffles and mushrooms.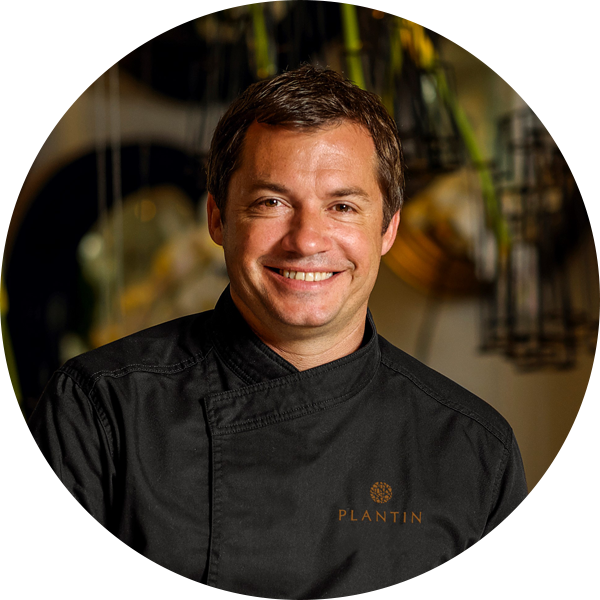 Having grown up in the world of truffles, Christopher knows everything there is to know about them.
His father took him all over: to visit markets, brokers, and farmers, and to forage for truffles. Hervé passed on to Christopher his passion for truffles, in addition to teaching him the ins and outs of the truffle business. Christopher grew up and at 21 years old, he went to the United States to study.

Naturally, he agreed to visit New York's greatest restaurants on behalf of his father. Chef Daniel Boulud became Christopher's very first customer. To this day, Christopher travels the world using his winning formula: his passion, his drive, and his talent.
A great friend and business partner
Nicolas thought that accounting would be his one and only career. What he wasn't counting on was getting to know Christopher and building a strong friendship with him. Eventually, Nicolas' passion for cooking, his childhood memories of hanging around the kitchen of his parents' restaurant, and his love of truffles and the land they come from got the better of him and he joined the PLANTIN family in 2007.

He began by travelling with Hervé Poron to markets in France's Vaucluse department, in small towns like Richerenches and Carpentras. In this work, he learned to apply the love of good food that he'd learned in the kitchen and he began constantly seeking products of better quality.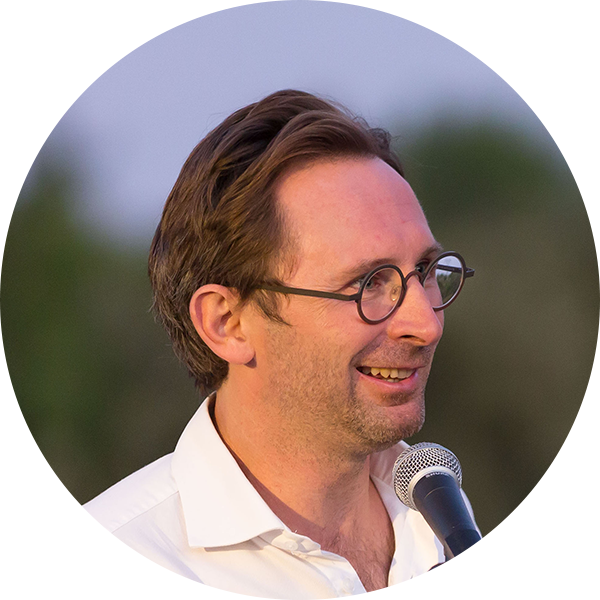 Our historic speciality:
truffles
Truffles are sold
fresh

when they're in season, with each variety having its own harvest season.
Different varieties with different seasons
Excellence drives PLANTIN. Its team is constantly seeking the best truffles, which are then perfected thanks to skilful test cutting (canifage) and the expertise of PLANTIN's Truffle Masters, who are at the head of the production facility.

Among fresh truffles, the black truffle (Tuber melanosporum) is the most emblematic of all. It's nicknamed the "black diamond" because it's by far the favourite of gourmets thanks to its very distinctive aromas. Today, PLANTIN owes its renown to the black truffle. The company mainly acquires its stock from the truffle markets in France's Drôme and Vaucluse departments. However, PLANTIN also gets black truffles from Australia during the summer in the northern hemisphere.

In addition to the essential black truffle, PLANTIN also offers Alba white truffles (Tuber magnatum), which are extremely rare wild truffles with distinctive flavours of garlic; summer truffles (Tuber aestivum), which are perfect to enjoy any time as soon as the weather warms up; and Burgundy truffles (also known as autumn truffles, Tuber uncinatum), with their brown flesh and subtle fragrance.
PLANTIN also offers preserved truffles in jars that can be enjoyed
year-round.
Thanks to its expertise with appertisation, pasteurisation and quick-freezing procedures, PLANTIN is able to offer truffles year-round, either frozen or preserved in jars. "Appertisation" is a procedure for sterilising and preserving truffles, maintaining their complex flavours and aromas.
Among our preserved truffles, we offer "1st boil" truffles, which are meticulously appertised only once. This maintains virtually all of their precious aromas. Our "1st boil" preserved truffles are a favourite of world-class chefs. Thanks to its unique expertise, PLANTIN is able to bring out the best in every piece of truffle and thus offers truffles in many different forms: "extra," "1st choice brushed," pieces, shavings, breakings, and juice.
Our second speciality:
premium dried mushrooms
Over the years, chefs and restaurateurs fell in love with PLANTIN for its truffle expertise. Then, in the 1980s, they wanted to add high-quality mushrooms to their dishes.

Dried just after harvesting, our dried mushrooms maintain their exceptional flavours and aromas; at the same time, they can be stored for much longer than fresh mushrooms.

PLANTIN now specialises in this area and offers dried mushrooms of excellent quality, particularly wild morels of the species Morchella conica, the ultimate mushroom.

We also offer other types of dried mushrooms: porcini and other boletus mushrooms, chanterelles, horns of plenty, and special blends like our forest blend.

After going through an X-ray machine and a metal detector, the mushrooms are sorted by hand and then packaged. Depending on the species, we offer different sizes and quality levels.
Our third speciality is
spreads and condiments featuring truffles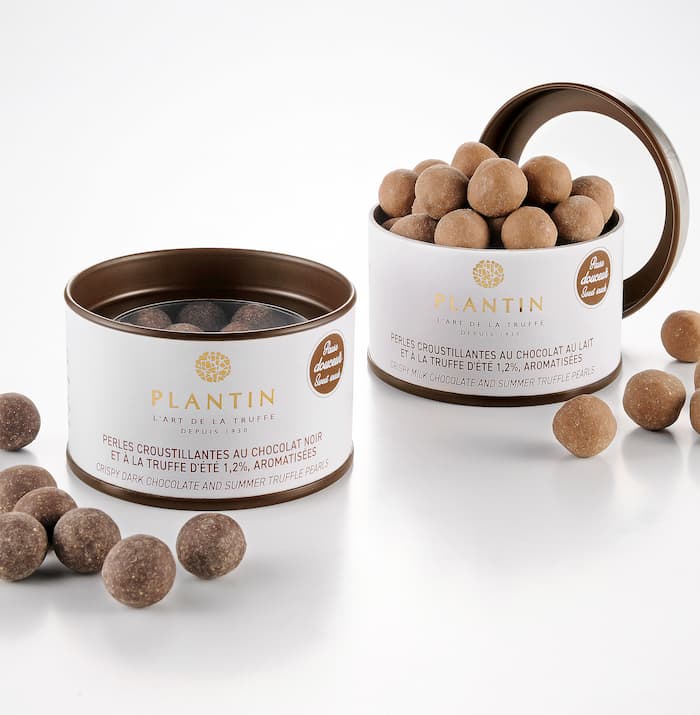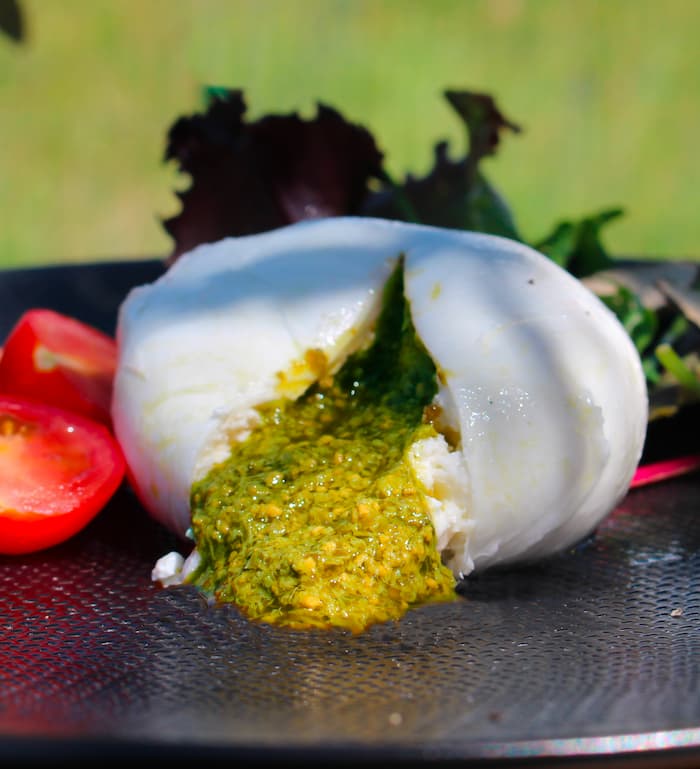 In 2018, PLANTIN created its "spreads and condiments" facilities, where each day the company produces its range of delicious products flavoured with truffle:
- Truffle olive oils & balsamic vinegars
- Summer truffle carpaccio & truffle salsa
- Winter or summer truffle pastes
- Vegetable spreads with truffle
- Sea salts from Guérande and elsewhere with truffle
- Mustards, mayonnaises, and other sauces with truffle, and more.
In addition to that delicious range of savoury products, PLANTIN also offers a range of sweets with truffle to satisfy gourmets with a sweet tooth:
- Dark chocolate with truffle
- Chocolate hazelnut spread with truffle
- Acacia honey with truffle.
Each year, PLANTIN develops and tests new products featuring truffles and mushrooms. These products go perfectly with all sorts of meals and gourmet recipes, from appetisers to desserts!
The end consumer,
a very special customer
In 2019, PLANTIN took its business in a whole new direction by opening up its customer base to individuals. The company marked this new strategy by opening its first boutique in September 2019.
At the PLANTIN Boutique, individual customers can also visit the Truffle Institute, a space dedicated to teaching the public about the various species of truffles. After exploring the Truffle Institute, visitors can head into the heart of the PLANTIN Boutique, which is decked out in rich oak wood throughout, creating a warm, authentic ambiance that showcases our very best products.