Black truffle juice: a veritable nectar
Black truffle juice is collected after our fresh truffles are appertised. Appertisation is the process we use to sterilise truffles so that they can be stored for longer and their flavours can be enjoyed all year long, not just when truffles are in season.

During this process, the truffles are put in jars, which are then placed in an autoclave to be cooked at high temperature. While cooking, the truffles lose a large percentage of their weight (15% to 20%) as juice. This juice then either stays with the truffles or is collected and preserved on its own.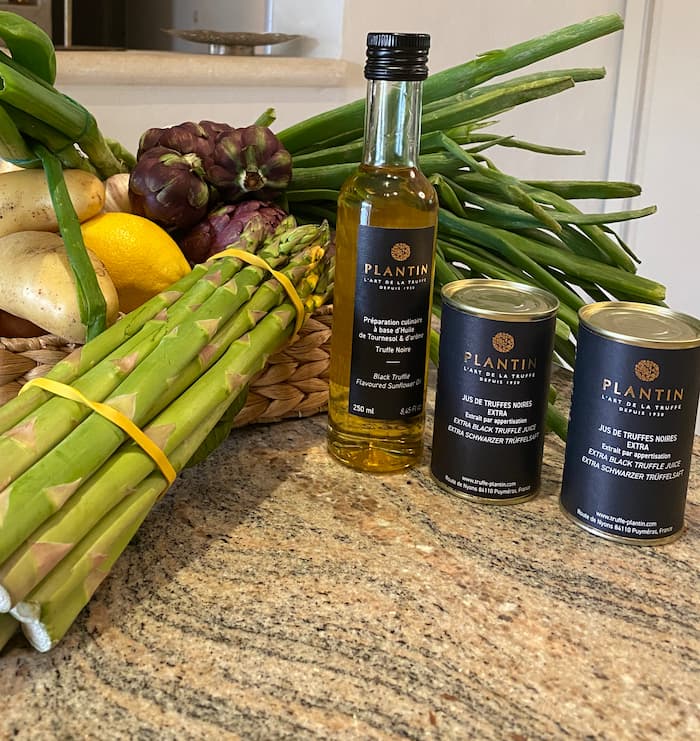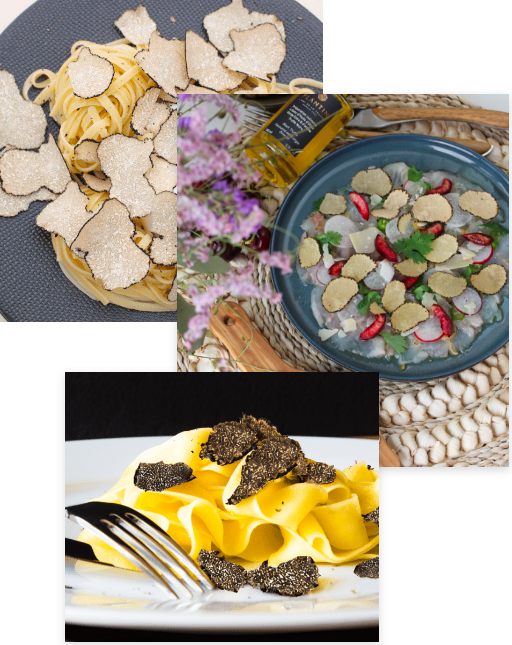 Black truffle juice: a condensed dose of unique flavours
The divine truffle juice offers a very simple way to enjoy the unique flavours of "black diamond."
Slightly salty, it's perfect for adding to your bases for sauces, vinaigrettes, and risottos.
As for how much to use, we recommend using 15% to 20% of the amount of the mixture it will be added to. So, for a sauce with 100 mL of cream, you should add 15 to 20 mL of truffle juice.

As long as it hasn't been opened, the black truffle juice can be stored for a long time in a dry place protected from heat.
Once it's been opened, the juice should be enjoyed within a short period. Any remaining juice should be stored in the refrigerator.
If necessary, you can freeze the remaining juice, using ice cube trays to create individual portions.
When you make a dish using truffle flavour, enjoy it with a bold, mature wine that will pair well with the powerful aromas of the truffle, such as a Meursault if you want white or a Pomerol if you want red.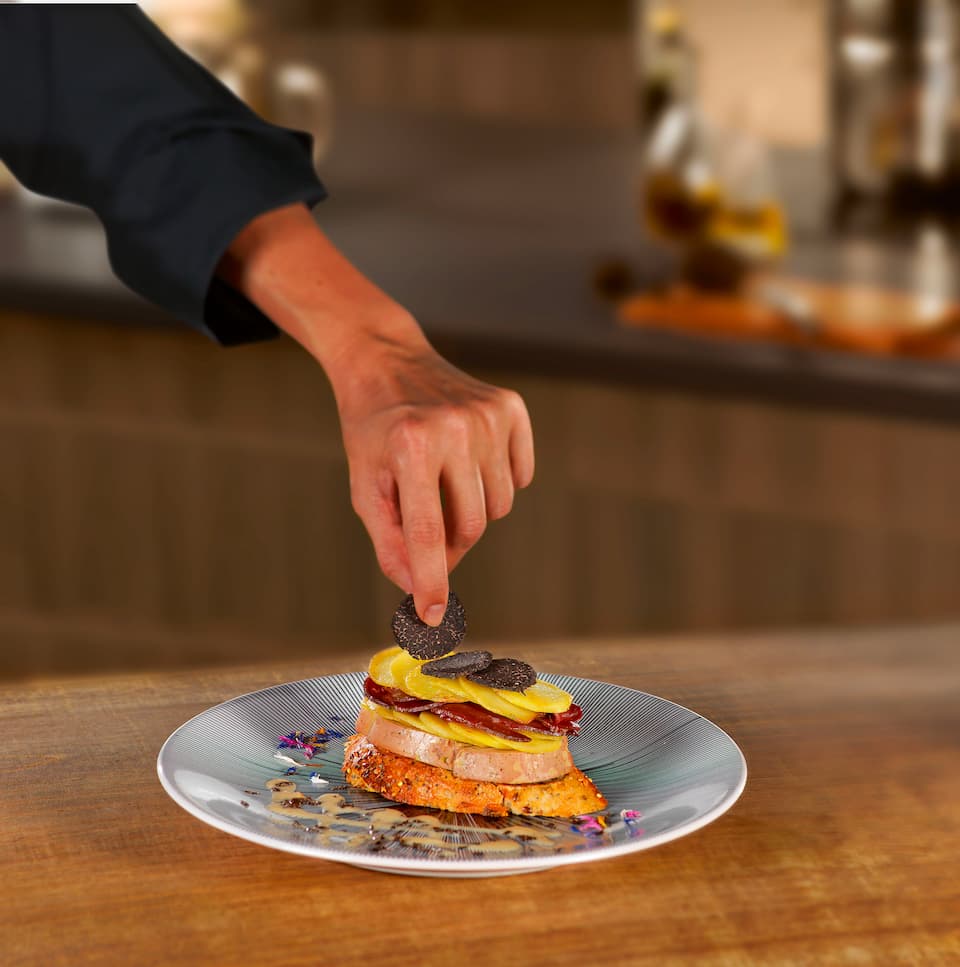 Sorting and selection
Our Truffle Masters, Ella and Eric, manually sort and select the best truffles in order to offer you the best possible flavour experience.

Freshness
When truffles are in season, we receive daily deliveries so that we can use fresh truffles in our appertisation process. That way, we preserve all of the black truffle's flavours and aromas.

Transport
Preserved in jars, our appertised black truffles are transported to you by our carrier partners, guaranteeing the best possible culinary experience for you.