Explore the products of
PLANTIN
Dedicated to individual customers who want to discover the world of PLANTIN, the boutique officially opened its doors in September 2019 as part of the company's desire to introduce its products to the general public.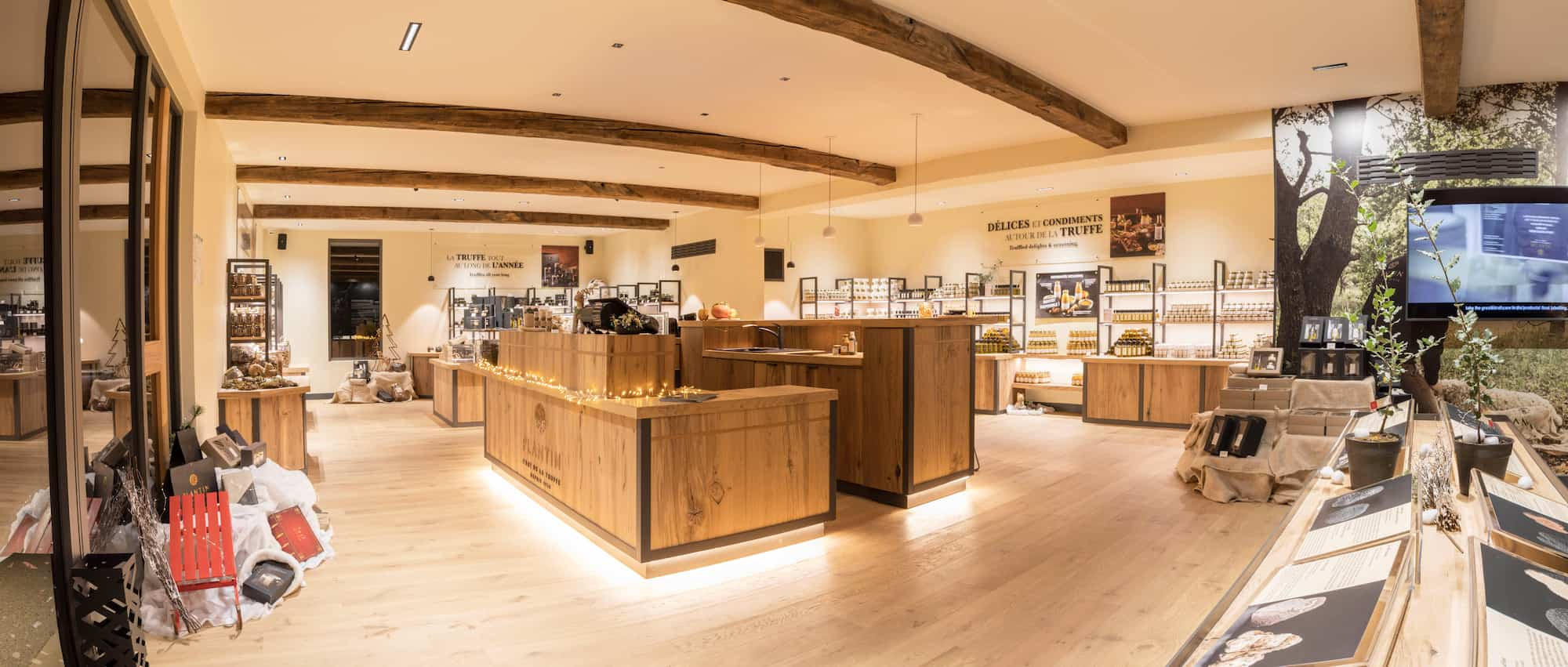 The PLANTIN Boutique totally immerses you in the world of truffles. Visitors first have the opportunity to explore the Truffle Institute, an educational space that makes you feel like you're actually in a truffle field. While exploring the Institute, you can learn all about the world of truffles, the different varieties, their growth and maturation processes, and the tools used to harvest (or "hunt") them. There are also educational visuals to help you understand the almost magical symbiosis between truffles and trees.
After exploring the world of truffles in the Institute, you can move on to the boutique to discover our ranges of products, which are elegantly presented on displays made of oak.
Assisted and guided by Mathilde and Mélanie, you can check out our delectable products. You'll be tempted by our spreads, which are perfect for appetisers; our oils, which will enhance your cooking; preserved truffles, so that you can savour black truffles any time; dried mushrooms, for dishes with flavours from the forest; and our fresh truffles, when they're in season, with their powerful aromas and delicious flavours.
We also offer our customers tastings, accompanied by cooking advice and stories. Doing a tasting is the perfect way to discover and really appreciate the unique flavours of our products.
When they're in season, fresh truffles sit proudly in the middle of the boutique, under a dome and in a refrigerated display case, so that gourmets, truffle lovers, and curious customers can admire their beauty.
When Mathilde takes fresh truffles out of the display case to present them to customers, you can smell the truffles' divine aromas.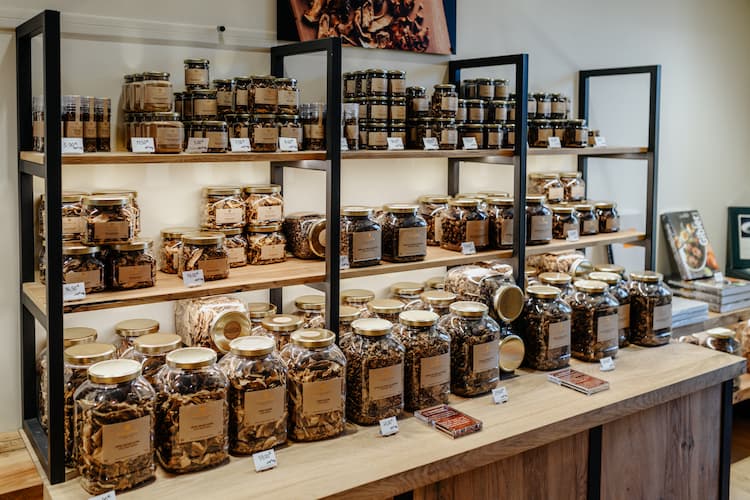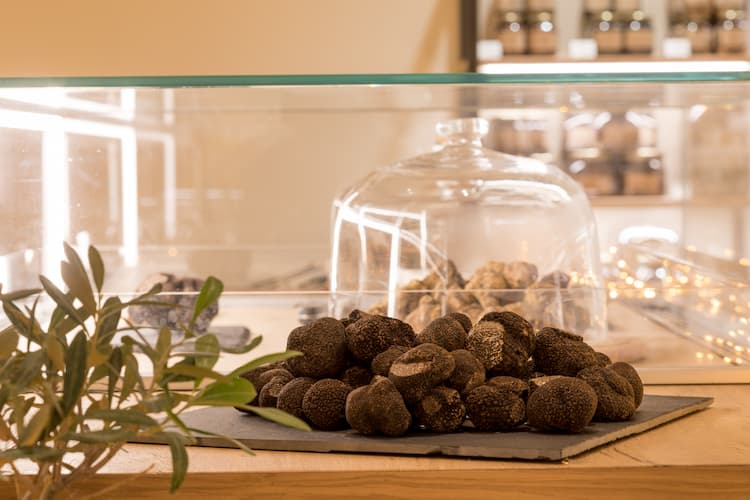 The PLANTIN Boutique offers events
throughout the year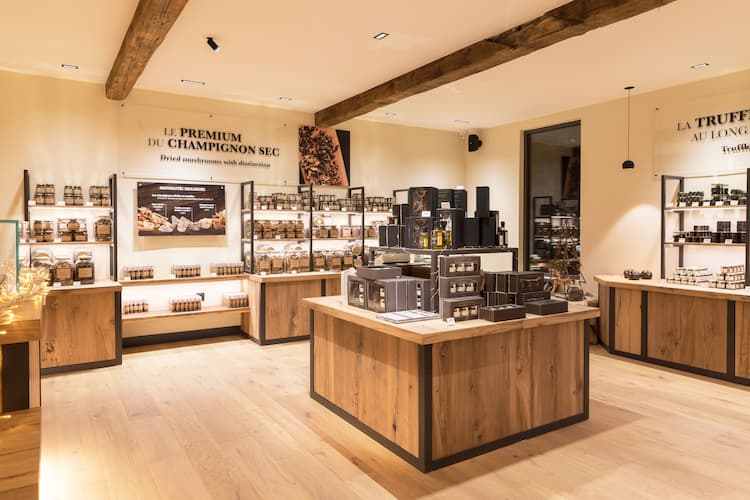 To introduce as many people as possible to the world of truffles and dried mushrooms, the PLANTIN Boutique regularly holds all sorts of events.

Notably, some mornings, the boutique offers cooking classes. Led by Mathilde or by one of our influencers, these classes are always a great success. They are a delicious way to learn to easily cook with our products. In two hours, you'll see recipes prepared before your eyes. You'll also get various cooking tips. The class ends with a tasting of the recipes prepared. This is always a special moment that brings people together around food.

The PLANTIN Boutique offers other events throughout the year, including some evening events with different themes, but which always have one thing in common: they share with the world PLANTIN's love of truffles and dried mushrooms.

Events include open days, the Truffle Festival, Puyméras Saveurs, and more. Each one is a unique opportunity to come join us for a great time with great people. We are open year-round and will gladly welcome you in for a unique culinary experience with us.