The PLANTIN plant, where our
expertise
is put into practice
Since 1930, we have used all of our expertise to serve our customers, with the goal of offering them high-quality products that meet their needs.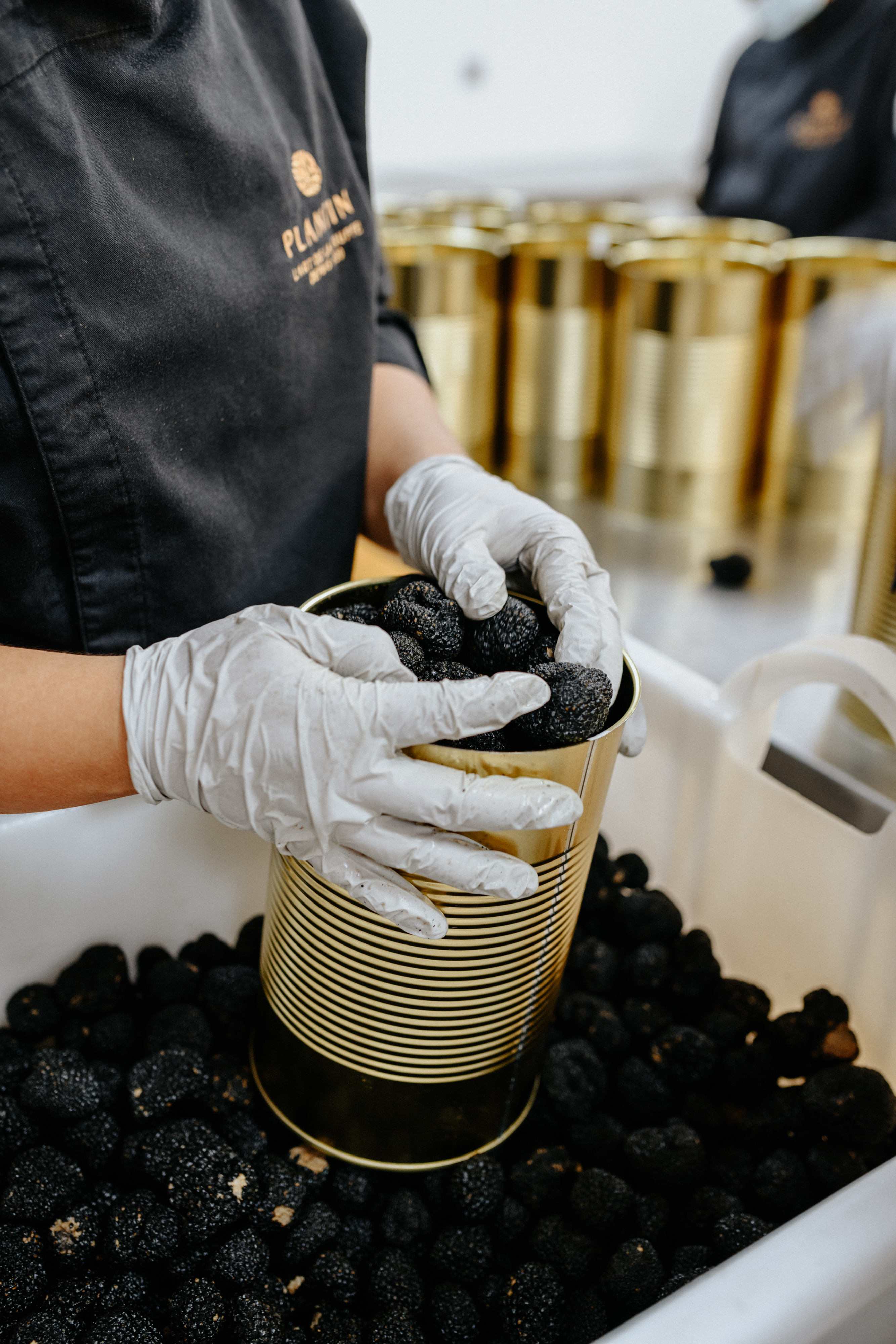 As such, for almost a century, our plant has been constantly evolving to adapt to new standards, new needs, changes in the market, and an ever-growing number of customers.

At our facilities, we work with both products in their natural state (fresh truffles, dried mushrooms) and transformed products (e.g., our products made with truffles or mushrooms).

PLANTIN's strength comes from its ability to come up with and develop exceptional products featuring truffles and mushrooms.

Ideas are generated in PLANTIN's offices, are passed on to our R&D and quality departments, are sampled and tested over many months, and, if they tick all the boxes, they finally become products.
of discoveries & developments
full time in the workshops
The PLANTIN plant has three specialised facilities, one for each of the brand's areas of expertise: the truffle facility, the mushroom facility, and the spreads & condiments facility.
Those three facilities are all supported by the shipping facility, which ships our goods to customers all across France, as well as abroad, thanks to cutting-edge logistics.

Each facility is equipped with a number of specialised machines that enable us to prepare our products under the best possible conditions. People are also at the heart of our business and a large portion of our products are prepared manually by our teams.

In addition, we are IFS FOOD-certified, proving that we rigorously comply with the strictest food industry standards.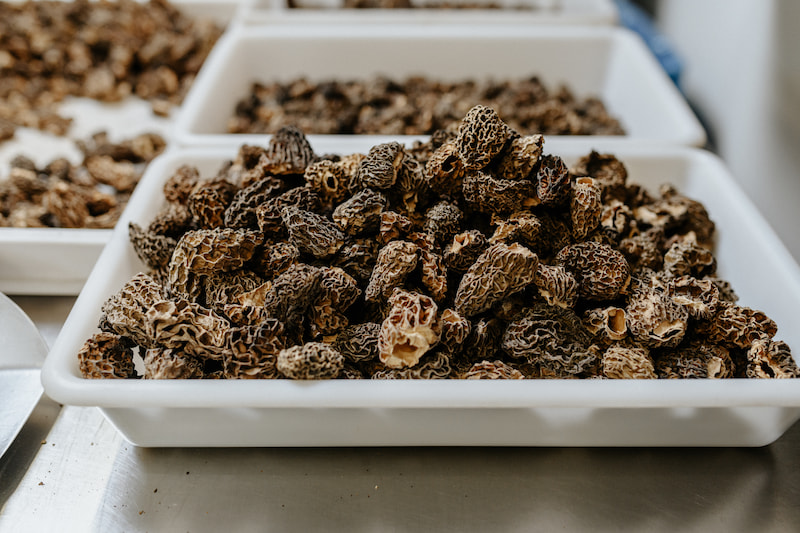 A facility for each area of
expertise
Our plant is divided into three specialised facilities, each one specially equipped for the range of products prepared there.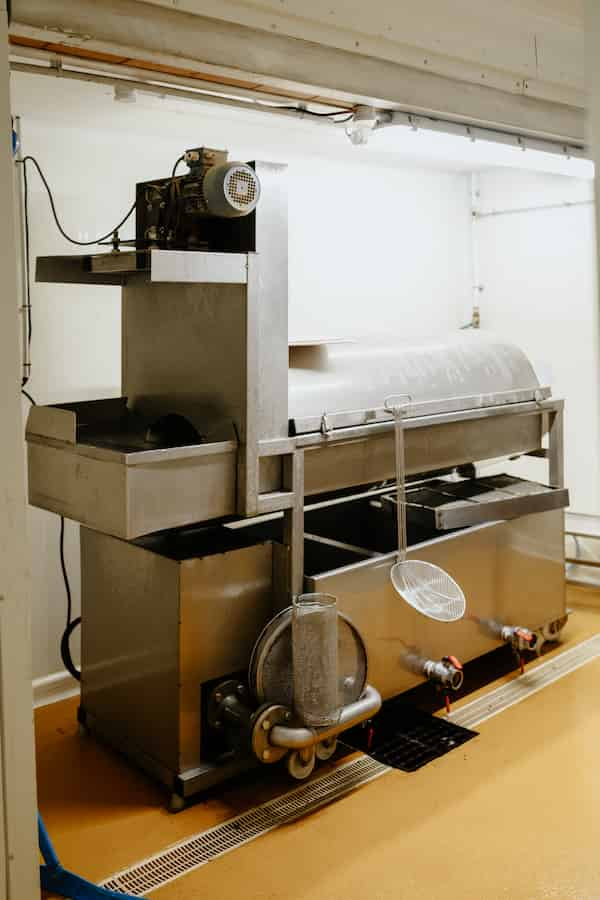 Truffle are delivered to the truffle facility to be prepared. This includes the essential black truffle (Tuber melanosporum), the Alba white truffle (Tuber magnatum), the Burgundy truffle (Tuber uncinatum), and the summer truffle (Tuber aestivum).
The selection of truffles is truly meticulous work and it has been part of PLANTIN's expertise for generations.

We receive deliveries of fresh truffles at our facilities. During a truffle season, it's not unusual to see a number of truffle hunters at the doors of our facilities, waiting to deliver their day's harvest to our Truffle Masters. The truffles are then checked, sorted, and selected according to different criteria like variety, size, shape, aromas, etc.

They are then distributed throughout the facility according to how they will be used: some will be prepared for shipment to our business and individual customers, while others will be selected for our range of preserved truffles and will be put in jars. Finally, some truffles will be sent to the Spreads and Condiments facility to be used in products there.

In all, our Truffle Masters handle 50 metric tonnes of fresh truffles each year.
Meanwhile, the mushroom facility receives all of our dried mushrooms (morels, boletus mushrooms, slippery jacks, horns of plenty, shiitakes, etc.).

The mushrooms go through different machines to guarantee their quality. The X-ray machine and metal detector help us eliminate any unwanted objects. For a few varieties of mushrooms, we do a final manual verification.

Next, some of the dried mushrooms are packaged and shipped to our business customers, while others are offered to individual customers, and others still are used at our plant to make other products.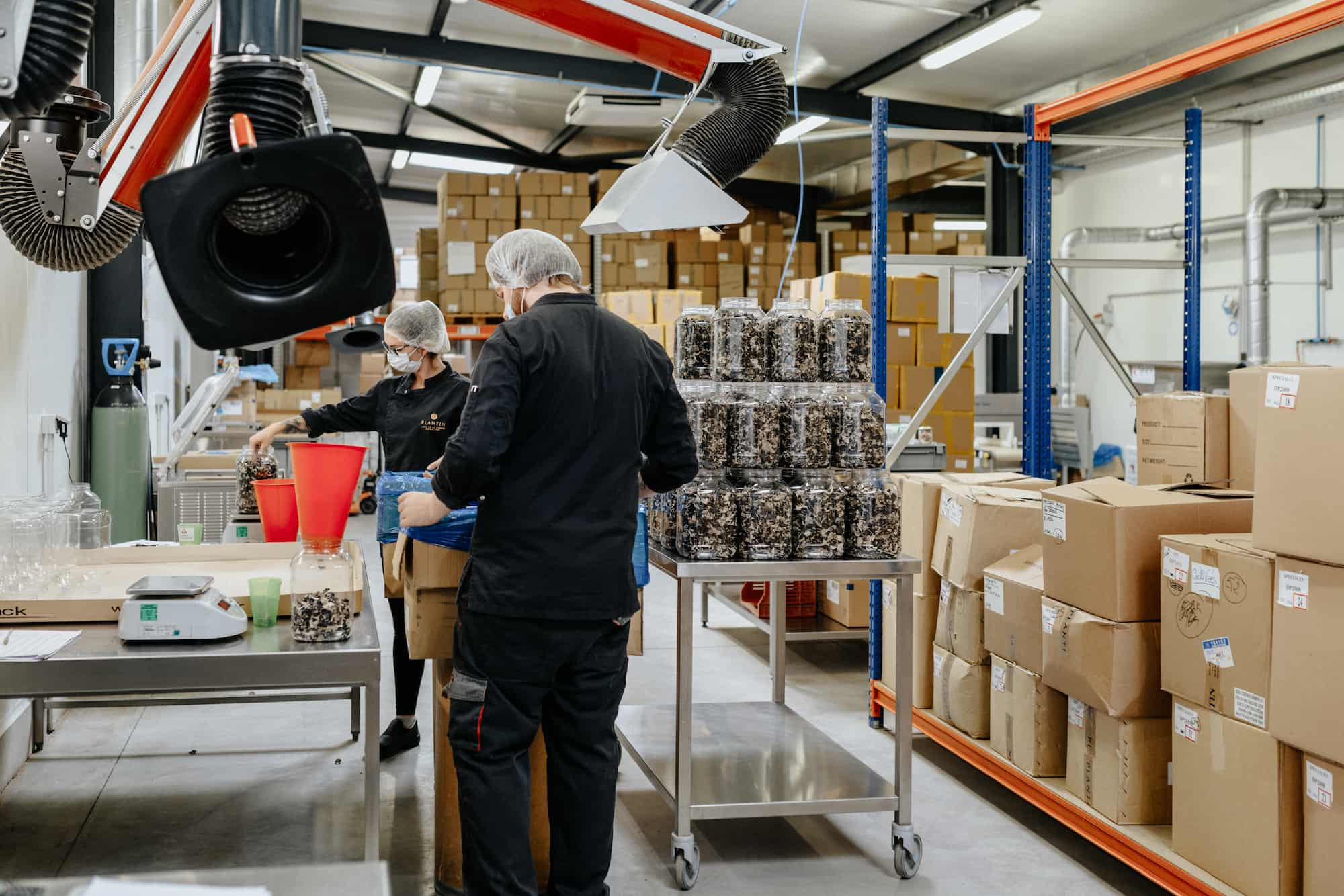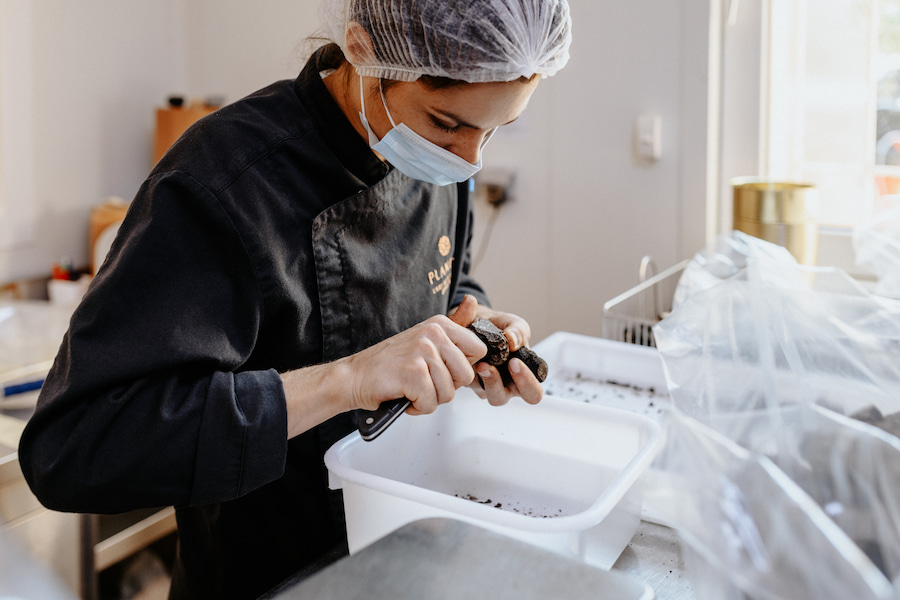 The spreads & condiments facility
The Spreads and Condiments facility is the third pillar of the PLANTIN plant. Designed and opened in 2018, this facility is dedicated to the production of a range of flavourful products featuring truffles and mushrooms.

A portion of our fresh truffles and dried mushrooms go to this facility to be used in our spreads and condiments, our gourmet dishes, and our delectable sweets.
This range of products changes every year to respond to new needs from our customers.

Finally, the shipping facility is in charge of packaging our products, then preparing them and shipping them around the world using qualified carriers who handle our products with care.
While each of our facilities is dedicated to a specific type of product, the PLANTIN plant operates each day as a team of individuals who are united and listen to one another.

It's this teamwork, combined with true rigour in our processes, that enables us to offer you products that embody excellence.