Dried chanterelles, for unique fruity flavours
The golden chanterelle, species Cantharellus cibarius, is a mushroom that's also known as a girolle.
Its season begins in late May and continues until November. Chanterelles are easy to find in woods, beneath deciduous trees (oak, beech, etc.) and in moss, in which it likes to hide.
Chanterelles grow in groups. It's not unusual to find many of them in a small area where the ground is wet and warm.
In terms of aesthetics, the golden chanterelle is yellow, with a cap that's 5 to 10 cm in diameter and hollow at the centre, and a stalk around 6 cm tall and 2 to 3 cm in diameter.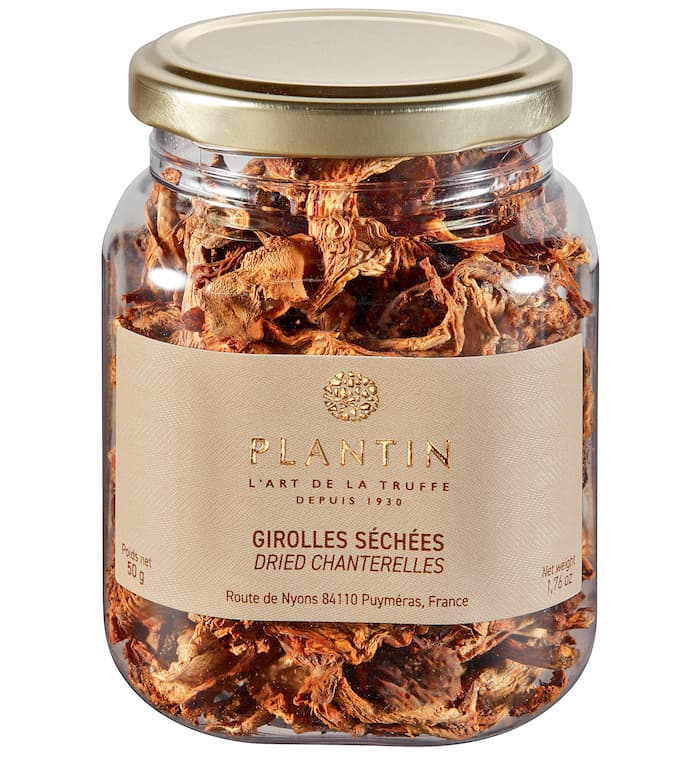 Dried chanterelles to be enjoyed year-round
At PLANTIN, our chanterelles are dried after harvesting to preserve their aromas and flavours. This allows you to use chanterelles all year long and enjoy their fruity flavours whenever you please.
After arriving at our facilities, our dried chanterelles are sieved, then sorted and prepared.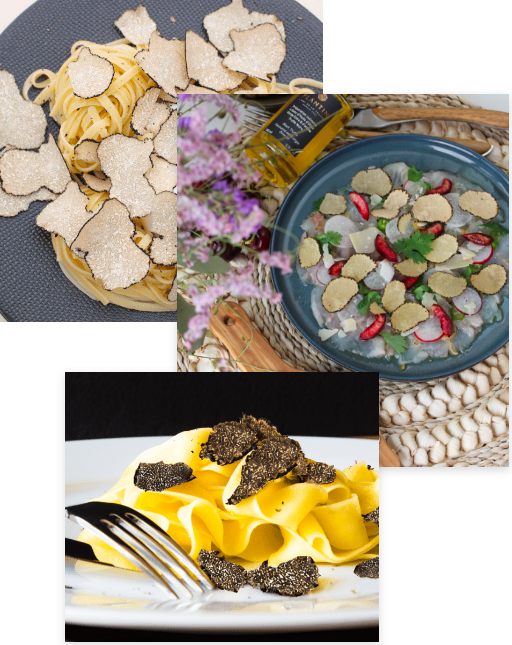 How should you enjoy dried chanterelles?
To enjoy dried chanterelles to the fullest, they should first be rehydrated in warm water, then added to your culinary creations. It's important to note that, whether dried or fresh, the chanterelle is a delicate mushroom that should be cooked over medium heat to preserve its flavours.

Dried chanterelles are perfect for accompanying and elevating dishes like white meats and dish, and also go great in omelettes.

The advantage of dried chanterelles is that you can store them for up to 18 months, as long as they're kept in a dry place protected from heat.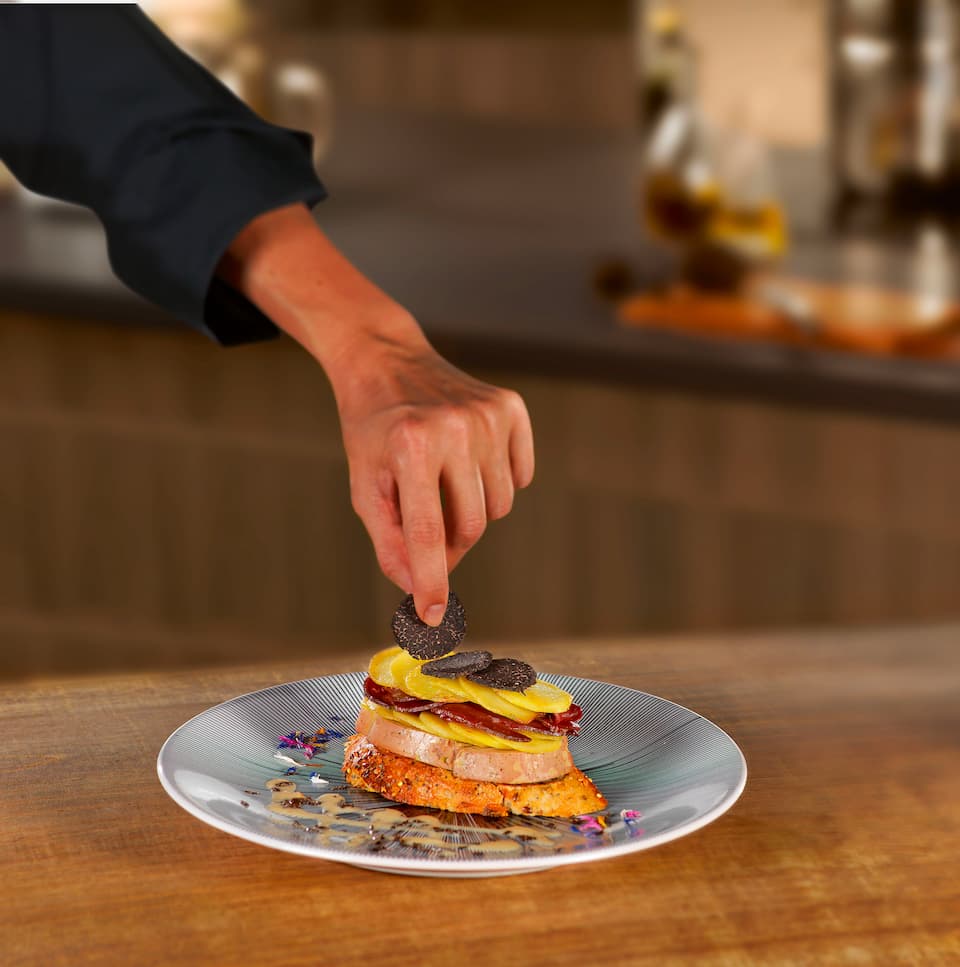 Sorting and selection
Stéphanie, our Mushroom Master, manually sorts and selects the best dried mushrooms to offer you the best possible flavour experience.
The highest quality
All of our dried mushrooms are inspected and checked so that we can offer you products of exceptional quality.

Transport
Our dried mushrooms are packaged properly, then shipped to you under conditions that protect their quality and integrity.