PLANTIN - THE ART OF THE TRUFFLE SINCE 1930
Manufacturing since 1930 in our workshops in the heart of Provence, discover our backstage
The delicious preserved black truffle. Whole, in pieces, in peels, in fragments or in juice !
PLANTIN - currently on the shop
Fresh truffles are at the heart of our business
Since 1930, we have used our expertise with fresh truffles in service to our customers.
Black truffle, summer truffle, Burgundy truffle, and Alba white truffle: each day, the finest varieties of fresh truffles pass through the expert hands of our Truffle Masters.
During truffle season, Eric and Ella receive, sort, and prepare the fresh truffles for our business and individual customers. It's this rigorous selection process that has earned Plantin its sterling reputation over its nearly 100 years in business.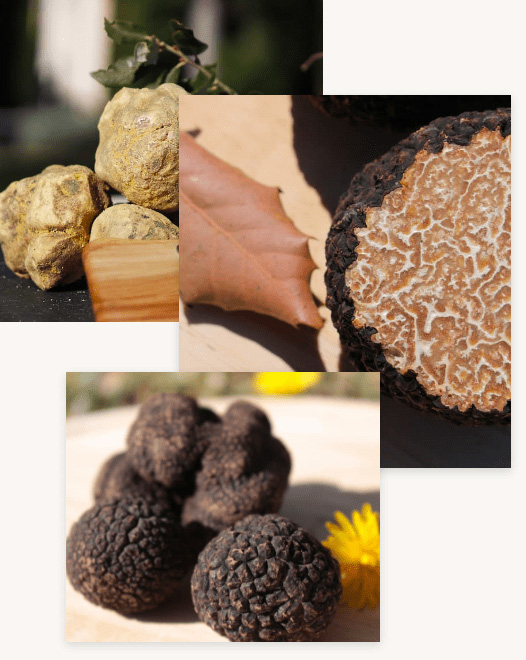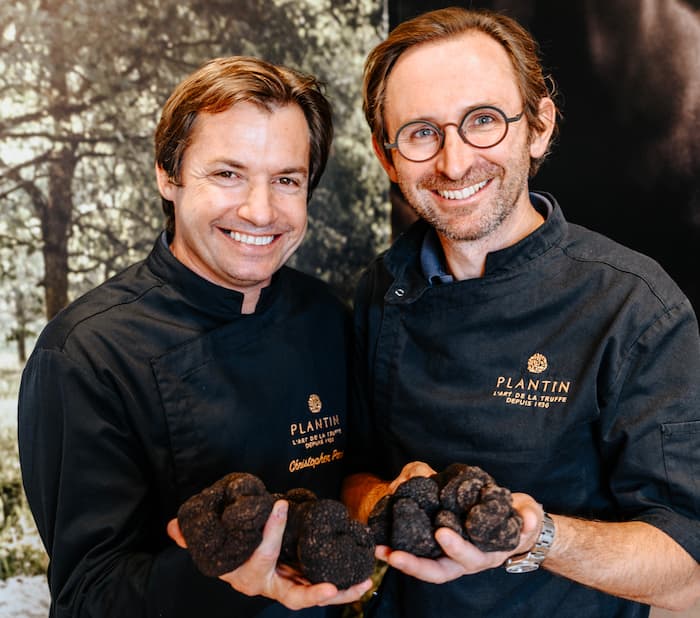 PLANTIN: expertise passed down from generation to generation
It was in 1930, in the heart of Provence, that Marcel Plantin founded the company bearing his family name. The family-owned company quickly became known for its expertise and became the largest supplier of truffles to the great restaurants of France.

In 1986, Plantin began exporting to other countries as Hervé Poron took the helm of the company. Today, Plantin is managed by Hervé's son Christopher Poron and his friend Nicolas Rouhier. Plantin continues to grow with both business and individual customers, both in France and internationally.
THE PLANTIN BOUTIQUE AND TRUFFLE INSTITUTE
In 2019, the Plantin Boutique and Truffle Institute opened its doors to individual customers in the village of Puyméras, located in the Vaucluse department of south-eastern France, the home of Plantin since its founding.

The Truffle Institute, located right at the entry of the boutique, offers a unique experience for learning all about fresh truffles. From there, let your foodie side take over as you discover all of our different products.

Mélanie and Garance will be your gracious hosts as you explore and taste our delicious goods.

Fresh truffles, dried mushrooms, delicacies to enjoy with an aperitif, oils and vinegars, gourmet dishes, and preserved truffles are all products that you can explore for an unforgettable culinary experience.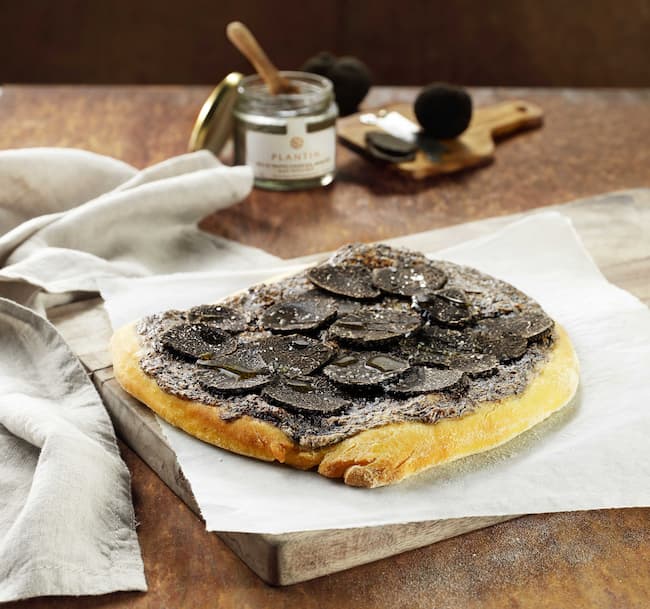 Be bold and try cooking with truffles
Plantin helps you to cook up a range of truffle-based recipes for successful meals with family or friends.