English
This product is not available
Ce produit n'est pas disponible
Dieses Produkt ist nicht verfügbar
Questo prodotto non è disponibile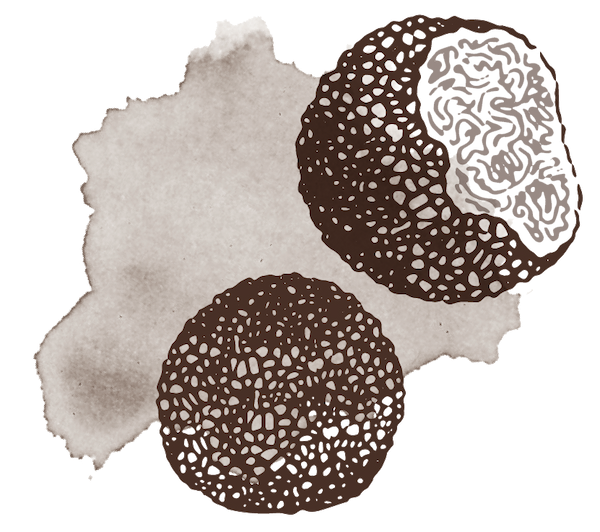 The Burgundy truffle, a truffle fit for a king
The Burgundy truffle, whose scientific name is Tuber uncinatum, is also known as the autumn truffle or Champagne truffle. It is harvested in France, elsewhere in Western Europe, and in certain countries of Eastern Europe. Less finicky than some other truffle varieties, the Burgundy truffle thrives in many types of soil, as long as they're rich in lime. It grows under many types of trees, including pines, hornbeams, hazels, and beeches.
Burgundy, home to uncinatum
Burgundy truffles were the very first truffles to be served at the table of the French king, where it earned its prestige. From the mid-18th century to the mid-19th century, it became very popular and was highly sought-after in a number of places, notably in Burgundy, a region where Tuber uncinatum thrives.
Later, as the famous "black diamond," Tuber melanosporum, rose to prominence, the Burgundy truffle was overshadowed and lost the interest of high society.